Marketing Your Law Firm: Why Hire a Legal Content Writer for Your Personal Injury Law Firm?
Full admission is that this post is pretty basic. But I keep getting the question from lawyers who ask why hire a legal content writer. It is an interesting question because they are the one coming up to me to ask. So here is just a basic response to that which many lawyers will already know, but it needs to be said. A legal content writer is not something special and most lawyers will know the law just as well as me. Actually, most lawyers probably know the law better than me because I do multiple areas of law like criminal, divorce, family law, administrative, contract, surrogate, and many other areas. Whereas most personal injury lawyers handle just that one niche area.
But it needs to be said that one of the most important considering for marketing your personal injury law firm is to hire a legal content writer. That's because the practice of law is already busy enough, and having to turn around and market your law firm can be both exhausting and daunting. That is particularly true when you start to do some research about law firm marketing, especially content marketing, and you start to see terms such as SEO, off-page, on-page, and other related terms. Although you know the law and your law firm the best, understanding when to get help is important. That's why if you find yourself asking why hire a legal content writer for your personal injury law firm, you should look into us.
Here is Our Initial Pitch Why We Can Help
Here at NAB Legal Marketing, LLC, our experienced legal content writer is a lawyer with plaintiff, defense, and court attorney experience both at the trial and appellate level. For roughly 14 years, he has helped draft legal content for law firms throughout the country. For the last 8 years, he has focused almost exclusively on personal injury blog posts such as car accidents, slip/trip and falls, medical malpractice, birth injuries, nursing home cases, and other negligence cases.
That includes injury-related posts, which are very common and popular right now, that focus on specific types of injuries that are caused in personal injury accidents. These posts includes about traumatic brain injuries and spinal cord injuries, types of cases that our legal content writer has actually handled as a lawyer. He also has a registered nurse (RN) helping to review the medical terms and content for accuracy. There are no other legal content writing firms that offer an experienced writer who has handled cases as a plaintiff, defendant, and as a court attorney, with an RN, what is drafting content.
If you want to know more about why hire a legal content writer for your personal injury law firm, send us a message today to learn more.
Writing About Law May Sound Easy, But the SEO is Not
As a personal injury lawyer, drafting blog posts and articles about the law is not that hard. After all, you handle car accidents and premises liability cases all day. And you often do so at a very high level, drafting legal blog posts for you and your clients to a court. Drafting a blog post or expanding your practice area pages about these areas of law at an eighth grade reading level is not hard to do.
However, if legal content marketing was just about writing law on websites, every lawyer would have exception Google page rank scores. But we know that isn't the case.
That's because drafting legal content is a lot more than just writing blog posts about law. Rather, it is about knowing SEO and how it affects your blog posts, your website, and your overall web presence.
What is SEO?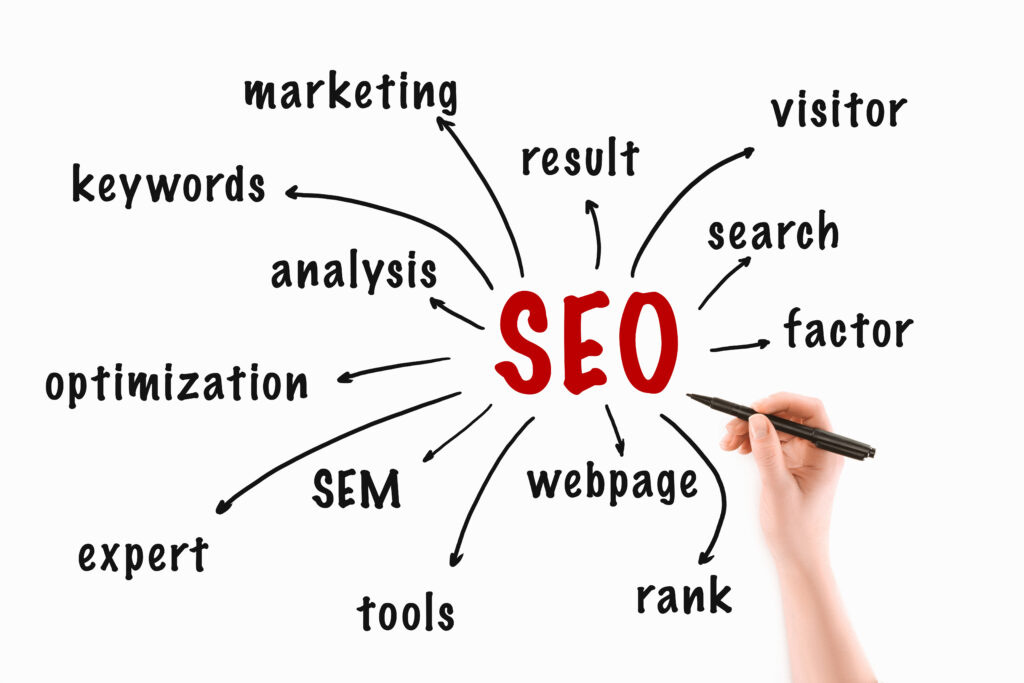 SEO is the abbreviation for search engine optimization. It is a huge area of specialization that some businesses focus on just SEO. But generally, when we talk about SEO we are talking about optimizing websites, practice area pages, and legal blog posts for search engines. That means using terms and tactics which help search engines understand what is written, categorize it, and present it in search engine results.
But in law, with all that legalese, translating legal concepts into something that a computer can understand is very difficult. It is even more difficult to translate it into something that both a machine and a prospective client can understand. Even little mistakes such as not using an h1, h2, or h3 may present problems. Improper linking, including linking to a competitor's website, may also create a problem. Many lawyers without knowledge of SEO will fail at this and may even blacklist their website or help their competitors. Thus, the question why hire a legal content writer is a little easier to understand now.
Our Legal Content Writer Understands SEO
When you are asking yourself why hire a legal content writer, you need to understand that you cannot do everything with your practice. SEO is so complicated and many businesses will do SEO by itself. To be able to keep your law practice afloat and learn, practice, use, and then draft content with SEO in mind, will simply take up too much time. And if you make a mistake, it can be a waste of your time and hurt your website.
But hiring a legal content writer who understands SEO can help.
Our legal content writer understands on-page SEO. He can help draft legal content for your law firm blog with the best SEO principles in mind. Some of these principles include the following:
Using heading tags
Generating lists
Keeping reading scores in the 8th-9th grade level
Using links to authoritative websites
Reporting accurate law and legal principles
Drafting a call to action which contains geolocation information for search engines and humans
Linking to authoritative but not competitor links
Boosting your practice area pages with links and in-text references, and
Other SEO principles that will help your law firm website.
Why Hire a Legal Content Writer for Your Personal Injury Law Firm? We Can Save You Time and Money
The largest reason why to hire a legal content writer for your personal injury law firm is to save you time and money. It is also to prevent mistakes and errors you may make. Although it may sound expensive per blog, hiring a legal content writer will mean you don't need to draft content. That means you can spend more time handling your cases. It is your cases that will make you a lot more money than trying to save money drafting blog posts. And if you draft those posts wrong, you'll hurt your website.
Save time and money by hiring a legal content writer. Contact us today to learn more about how we can do that for you and your personal injury law firm. Check out our other website's blog for more information too.